Health and Safety Qualifications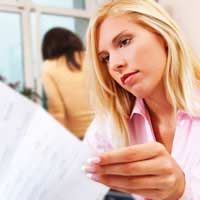 In many circumstances a health and safety qualification is a prerequisite for a successful job application. This is particularly true if you are entering a sector or occupation which requires specialist knowledge of safety, risk management, or related topics. Alternatively, some employers choose to send their workers on health and safety training courses, either as part of an employee training program, or in order to ensure that there are sufficient suitably trained individuals in the workplace.
There is a wide variety of options for those who are interested in taking a health and safety qualification. Confusingly, however, there is no single, universally recognised, catch-all qualification – the equivalent of an A Level, for example. Rather, you must choose the qualification and examining board that suits your needs best. It is likely that your choice will be informed by the content of the course, and how widely recognised the final qualification is.
NEBOSH
One of the largest examination boards specialising in health and safety in the UK is NEBOSH, or the National Examination Board in Occupational Health and Safety. One of the particular advantages of NEBOSH qualifications is the fact that they are recognised world-wide; it is possible to take one of their courses in 65 different countries. Furthermore, most of their examinations are set by professional Chartered Health and Safety Practitioners.
There are two basic types of NEBOSH qualification: the Certificate and the Diploma. A NEBOSH Certificate is an entry-level qualification designed for those who require a firm foundation in health and safety knowledge in the course of their job. Furthermore, these are also applicable as a first step for those who are interested in a career specifically in health and safety. If this is the case for you, you may also consider taking a Diploma after your Certificate; this is a professional qualification, as opposed to a certificate of knowledge, which is intended to prove your competency in a certain area of health and safety or environmental practice. Most Diploma courses have minimum entry requirements, and are aimed at those with some existing experience in the field. Further information on specific courses is available on the NEBOSH website.
British Safety Council
Other organisations also offer nationally or internationally recognised qualifications. The British Safety Council, for example, offer qualifications that fall within the National Qualifications Framework. These are also divided into Awards, Certificates and Diplomas. An Award is a basic entry-level qualification that is aimed primarily at 14 – 16 year olds. It concerns 'workplace hazard awareness' and is assessed by examiners who look through a portfolio of evidence produced by the candidate. Further up the scale, candidates can work towards Certificate qualifications in a wide variety of areas. A Level 2 Certificate in Risk Assessment, for example, would aid an employer in discharging their legal duty to conduct risk assessments. Finally, the highest qualification offered by the Council is a Level 6 Diploma in Occupational Safety and Health. This is aimed at those who practice occupational health and safety on a full-time basis, and can lead to membership of trade organisations such as the Institution of Occupational Safety and Health (IOSH) and the International Institute of Risk and Safety Management (IIRSM). Further information is available on the British Safety Council website.
You might also like...