The Effect of Making a False Claim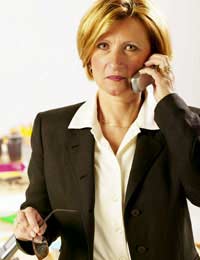 The practice of applying for compensation has become considerably more frequent in recent years. This has, in great part, been attributed to the advent of 'no win no fee' arrangements, by which the applicant pays nothing in the event of an unsuccessful claim. This can seem like an attractive proposition; if you are confident of the validity of your compensation claim then this can offer some peace of mind, while it offer much needed security if yours is a borderline compensation claim of which you are unsure of the result. However, in no case should you consider making a false claim; while the number individuals with a false claim continues to fall, attempting to claim for something completely spurious not only places you at financial risk but also undermines public trust in the compensation system as a whole.
No Win No Fee
As a result of recent legislation, regulation of the no win no fee industry has been tightened. In the past, false claims were a fairly frequent problem; as there was perceived to be no financial risk, some unscrupulous individuals would take clearly false claims as far as the courts simply to 'try their luck'. This had disastrous consequences, particularly for some medical practitioners, with claims being made against doctors when there was, in fact, no negligence. As has been mentioned, regulation of the compensation industry has improved, and claim companies have introduced more rigorous standards by which to judge the cases that they will and will not take on. However, there are certain firms that offer to handle any claim. You should be wary of these organisations, particularly if you are considering pursuing what could be construed as a false claim.
Insurance
Many claim companies insist that their clients take out insurance before they will take on a case. The implication is that there is some financial risk involved, and this is indeed the case. If it is judged that you are making a false claim, or that there is insufficient evidence to support your compensation claim, then you are likely to be liable for court costs. This means that you will be required to pay not only your own solicitor's fees, but also those of the defendant. Compensation cases can be lengthy, and these fees can be significant. Furthermore, it is common practice for organisations to counter-sue, either to deter the claimant from taking further action, or if they genuinely feel that there is no basis for the claim. As such, you may also find yourself liable for damages if it can be proven that the reputation of the defendant was tainted by the case. Similarly, the original defendant may choose to attempt to make a claim for income lost as a result of the time spent fighting the compensation claim.
If you are confident that you have a genuine claim then the legal system is there to help you pursue your case. However, the repercussions of a false claim can be significant, both for you and for the justice system at large. As such, individuals considering making a false claim should consider that it is in their best interests to take it no further.
You might also like...
I am being pursued by a firm of solicitors acting on behalf of a teenager who claims I ran him over in January.I didn't and yet despite there being no damage to my car, no witnesses, no report of the 'accident' to the police, the boy's story changing from 'she gave me her details' to 'I spotted her car on her drive at a later date and decided to claim' and his description of the driver bearing no similarity to me the solicitor continues to claim he is a credible witness.My car insurance company reckons that, should this go to court, they will have spent around £40-50k defending my innocence.These money-grabbing fims should be barred from practicing.How can this particular firm of solicitors think for a moment that their client has a valid claim??My insurance company will never recoup the money spent defending me whether the claim is upheld or thrown out, whilst the claimant will pay nothing and the solicitor will claim a fee for their time from some sort of indemnity insurance.Forget the PPI mis-selling 'scandal' - what these no-win no-fee parasites do is far worse.
Angry of Angmering
- 29-Aug-13 @ 12:54 PM
It would seem to me that it is easier than ever to make a false claim. I was involved in a minor car accident last year and in the following weeks I was called by three different injury claim companies offering me £1,500 for personal injury compensation just by answering a few questions over the phone (no medical professionals involved). After the third call I asked the operator if they call everybody involved in similar accidents to which the response was "Yes, pretty much!". I then asked if the vast majority of recipients claim they have suffered discomfort, to which the answer was equally positive. No wonder it is a struggle to insure a car these days. Surely more regulation is required.
Money for Nothing!
- 21-Mar-11 @ 10:54 AM