The Importance of Risk Assessment in the Workplace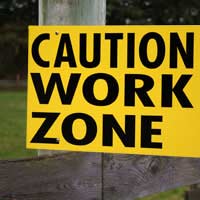 Risk assessment is one of the most fundamental aspects of good health and safety practice. An effective risk assessment will allow businesses to identify the areas of their organisation in which employees are most obviously at risk, and develop strategies to mitigate these risks. For this reason, risk assessment is an important legal obligation. Furthermore, it is also beneficial to businesses to ensure that they have minimised the potential for harm to their workforce 'as far as is reasonably practicable', as the law states; an unprotected workforce is likely to be expensive, through lost output, inflated insurance premiums, or court costs.
Five Step Plan
The Health and Safety Executive (HSE) has devised a five-step plan for producing an effective risk assessment strategy. While they recognise that there are other methods that may be just as successful, particularly for organisations in which the risks are more complex, the HSE's formula is likely to be the most effective for most businesses.
Step one involves identification of hazards in the workplace. This step requires the assessor to tour the workplace and determine objects and practices that could potentially cause harm. It is highly recommended that the organisation should liase with employees to gather their opinions on these potential hazards - they are, of course, the individuals who have the most contact with them. If your employees are unionised, or have a trade representative of some sort, they should be the first port of call as it is their job to consider their concerns of those that they represent. You may also find it useful to look through records of previous accidents to see if it is possible to identify any recurring themes.
The second step concerns people. This involves determining who is most likely to be harmed by the hazards already identified, as this will inform your decision regarding how best to manage the risk. Your assessment should refer to groups of people, rather than specific individuals; for example, you should ascertain that 'warehouse door operators may be harmed by traffic', rather than 'John Smith may suffer back strain from lifting heavy materials'.
Precautions
Step three is perhaps the most practical, and involves formulating precautions to mitigate the risks that you have identified. In all cases, your first concern should be to ascertain whether or not the risk can be eliminated altogether. The law recognises that, in some cases, this is not possible. If this is true of your workplace, your actions should be judged against accepted 'best practice'. This can be researched on the Health and Safety Executive website. Generally, however, if a risk cannot be eliminated, a less hazardous alternative should be sought. If this is not possible, access to the hazard should be prevented, exposure should be limited, safety equipment should be issued, or welfare equipment should be made available.
The fourth step involves recording the results of the risk assessment. If you have fewer than five employees you are not legally required to make a written record of the assessment, but you should still make all workers aware of the potential hazards in the workplace. Furthermore, you should be able to demonstrate that the assessment has been acted upon and that the identified risks have been mitigated or managed to a sufficient degree.
Reviews
Finally, step five requires you to review your assessment on a regular basis. This should generally occur annually, but a more frequent review may be necessary if the workplace conditions change frequently.
Further information on risk assessment is available on the HSE website.
You might also like...