Safe Place Strategies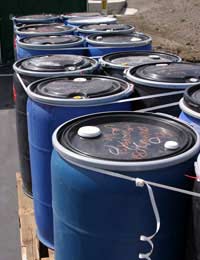 Events concerning accidents in the workplace broadly sit in two categories. These are the circumstances that create the risk itself and subsequently the way in which those involved react to the risk. 'Safe place strategies' are a method of tackling aspects of the first category.Essentially, safe place strategies are put in place with the intention of reducing the circumstances that create a risk to the minimum possible level. This might include the addition of guards or protective screens for machinery; additional safety precautions for the transport of hazardous material or substances; new welfare provision to help prevent occupationally related disease, and so on. Safe place strategies are a significant feature of the Health and Safety at Work etc., Act, which is covered in more detail in another article in this section.
There are a wide range of factors and circumstances that a safe place strategy might address, and these will of course depend on the type of activities that occur in the workplace in question. They should mitigate risk to the highest degree that is possible, in every part of the workplace. Safe place strategies can be divided into seven different subdivisions: safe premises; safe plant; safe processes; safe materials; safe access; supervision; and safe personnel.
Safe premises solutions concern every aspect of the structural stability of the premises. For example, any load bearing areas must be sound, and windows secure. Furthermore, environmental conditions that impact on work must also be covered; it must be ensured, for example, that there is sufficient ventilation across the premises. There are further details concerning safe premises in the Workplace (Health, Safety and Welfare) Regulations 1992.
Safe plant and safe process solutions are closely linked. The former concerns the safety of machinery itself, including factors such as power sources. It should be ensured, for example, that the minimum power throughput is being used to power machinery. Safe processes require that risks involved in individual processes be mitigated. These processes might include loading or unloading materials, or the transport of substances. This is further related to safe materials processes. This relates to the handling and transport of any materials that are intrinsically hazardous, for example radioactive substances. The Health and Safety at Work Act (covered in more detail in another article in this section) stipulates that materials must be supplied to employees that are safe for work. However, if the nature of the occupation requires the use of hazardous materials, these must be provided and packaged in a suitable fashion.
Safe access strategies concern both employees and members of the public. Regardless of where the job is taking place, employees must be able to safely enter and exit the workplace. In some cases this is obviously more difficult than others, for example in mining. It is also important to bear in mind the role of the public; non-employees must be sufficiently protected from the worksite, and it must be secure. This is a particular concern on construction sites.
Supervision and safe personnel are also related. In the first instance, safety supervision must be provided and coordinated by the organisation's management. The health and safety responsibilities of supervisors and individual employees must be explicitly outlined in the organisation's Statement of Health and Safety Policy, the details of which are covered in an article elsewhere on this site. Furthermore, all personnel must receive sufficient health and safety training to enable them to do their job safely. This process should continue throughout the career of the employee; a single induction training session is generally not enough. Furthermore, employees must receive additional training regarding any specialised processes that they are required to undertake.
You might also like...