Damages Under the Human Rights Act
By: Lorna Elliott LLB (hons), Barrister - Updated: 26 Jul 2015
|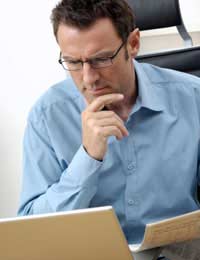 The Human Rights Act 1998 provides certain rights and freedoms for citizens. Some of these rights are absolute, such as the right to life, and the prohibition on torture and inhuman treatment. Others are subject to qualification, which means that people who come under the exceptions within the Act are not entitled to the protections afforded by the Act.
Who Can Bring a Claim?
In order to bring a claim, it is necessary to show that you are a 'victim' of a Human Rights Act breach. You have one year from the date of the breach to bring your claim. The breach may not necessarily be something that has occurred, but could also constitute a failure to do something.
Who Can You Bring the Claim Against?
It is not possible to bring a claim against an individual, or a business, on the basis of your human rights. The only bodies you can claim against are public bodies and public authorities. These may be, for example, the prison service, Her Majesty's Courts Service, the Armed Forces, a local authority or the NHS.
Types of Claims
If you are seeking damages under the Human Rights Act, there are two distinct types of claims that you could make. You may make a claim for damages, or money owed to you, on the basis that one or more of your rights have been breached under the Act.
In the alternative, you could bring a claim for damages after a decision by a court that does not have the ability to award damages itself. For example, if you were unlawfully detained and the crown court finds that this was the case, the crown court does not have the jurisdiction to award damages so you will have to bring a separate civil claim for damages in this regard. It is also possible to include a claim for damages under the Human Rights Act if you are bringing a claim for judicial review in the Administrative Court, although the nature of these claims is outside the scope of this article.
In Which Court Should You Lodge Your Claim?
If your claim is for £15000 or less, you should start the claim in the county court. Claims for more than this amount can be made in a county court or a high court. If you are unsure as to how much you should be claiming, seek advice from a solicitor.
Claims under the Human Rights Act can be started in the ordinary way in the county court, by issuing a claim on Form N1. Remember to tick the box on the form to indicate that your claim involves a Human Rights Act point.
What Happens if I Win?
If your claim is successful, in that you prove that the public authority did not act in a way that was compatible with the Human Rights Act, the court has a number of powers and may award damages. It should be noted that damages for breaches of human rights are generally quite modest, and are awarded on a scale which is determined by the European Court of Human Rights.
COMPENSATION CULTURE IS FOR SALE.
This website is for sale [more info].
You might also like...
Social services forced me to leave my house , police were also used . When I did complaint against this incident , social worker completely denied that they forced me to leave my house and mentioned in the record that I left the house myslef but police is fully supporting me and willing to give statement . I want to take social services to court
Nusrat Jabeen
- 26-Jul-15 @ 4:24 PM