Loan Arrangements for Compensation Claims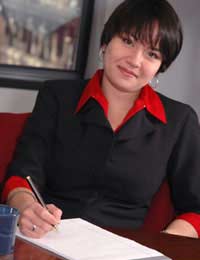 Contrary to what the advertising for so-called 'no win no fee' claims management companies may lead you to believe, making a compensation claim can be an expensive prospect, regardless of whether you win or lose.
Claims management firms are well aware of this, and many now insist that their clients take out insurance policies to cover them against the financial implications of the failure of the case.
ATE Insurance
Clearly, if you use a claims management company or solicitor on a no win no fee basis (more accurately known as a Conditional Fee Agreement or CFA), you should not be liable to pay the firm a fee if your case is unsuccessful.
However, if the value of your claim exceeds £1,000 and you lose, you are likely to find yourself being forced by the court to pay the legal costs of the defendant. These costs can run into many hundreds of pounds for even a simple case, and this can therefore pose significant financial problems for many people.
As a result, 'after-the-event' (or ATE) insurance policies are available. These policies are bought after an accident has occurred for which a claim is being made (as the name suggests). Their purpose is to guarantee that the policy-holder is financially capable of meeting the other party's costs in the event of the failure of their claim.
Premiums and Underwriting
ATE insurance can be very expensive, and payment terms differ depending on the insurance company. Most companies expect the policy holder to pay a premium up-front. This premium could easily be several hundred pounds.
While this should be recoupable from the defendant as a legal cost in the event of a successful claim, this does not change the fact that the policy holder has to be able to find the money somewhere in the first place.
Similarly, many insurance companies insist on individually underwriting every policy; that is, they will not pass ATE applications through their automated systems, but will have a human look at every individual application that is made. This pushes the cost up even further, as many of these companies charge a separate underwriting fee. This tends to be around £200 + VAT.
Clearly, insuring yourself against legal costs can be an expensive business. As a result, some claims management companies also attempt to sell their clients a personal loan in order to pay for the insurance premiums. This can produce a very convoluted system in which you are actually dealing with three separate companies (the loan provider, the insurance company, and the claims management firm) in order to make a single claim.
More importantly, perhaps, some unscrupulous claims management firms have agreements with individual loan providers, whereby they recommend a particular loan. Invariably this loan will be expensive, as they recognise that many consumers will wish to deal with as few companies as possible.
Shop Around
Wherever possible, you should avoid getting yourself into debt in order to make a compensation claim – not least because once you have made repayments on your loan (which will include interest), your compensation award may well be eaten away to nothing.
If you have no other option than taking out a loan to finance ATE insurance then it is almost certainly worth approaching a bank or building society, rather than the loan provider recommended to you by your claims management company.
As a rule, if your credit score is fairly good you should not be paying more than about 12% on a personal loan of this size – and it is unlikely that your claims management firm's 'favoured' loan provider will be able to offer you anywhere near this figure.
You might also like...