What You Need to know to Win a Claim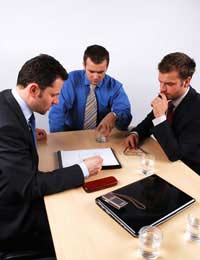 The vast majority of compensation claims are now carried out through professional organisations like claims management companies or claims assessors. These firms take on much of the actual work of the claims process, apparently making a claim simple.
That said, there are a number of significant pieces of information that you, as the claimant, should gather in order to maximise your chances of concluding a successful claim.
Time & Location
This may seem obvious, but it is vitally important that you know the exact location and time of the incident in question. This is particularly important if the accident happened some time ago; there are strict time limits for bringing a case, and if you exceed these limits your claim will be thrown out by default. Further information on exact time limits is available in an article elsewhere on this site.
It is equally important that you know where the incident occurred, as this could have implications for the respondent's defence. If, for example, you cannot prove where an incident occurred for which you are bringing an occupational injury claim, your employer may have a good defence in suggesting that their negligence cannot be proven.
Documentary Evidence
Similarly, simply 'having an injury' is not sufficient information to win a claim. Rather, you must be able to provide extensive details of the nature of your injuries and the effect that they have had on your life. Details of the extent of your injuries can be provided by your GP; this must take the form of a signed declaration by a relevant member of the medical profession.
The effect that your injuries have had is more difficult to quantify. However, you must provide evidence if you suggest that the incident has caused you lost earnings; a signed statement from your employer will be sufficient for this. Similarly, if you have been forced to make unusual arrangements or alterations to your home as a result of your injuries (for example if you have had to install a ramp for wheelchair access) you must also be able to provide details of these, including their cost.
Occupational Injuries
There are several important things that you will need to know if you are to make a successful occupational injury claim. In the first instance, you should speak to your trade union representative (if you have one) to ascertain whether your individual case is more likely to succeed through direct negotiation with your employer, the standard claims procedure, or a health and safety tribunal. If you don't belong to a union then a specialist solicitor will be able to help you with this, although you should be aware that there will be a charge for this service.
In general terms, for your claim to be successful you should be able to provide as much information relating to your case as you possibly can. This may be documentary or it may be testimony from eye-witnesses or colleagues. In either case, preparation and a bit of background reading are the keys to a successful compensation claim.
You might also like...