The Costs of Claiming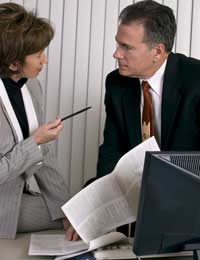 The growth of the 'no win no fee' industry has created a mindset in which many people presume that the process of claiming compensation is both risk-free and cost-free. In reality, of course, this is far from the case. Claiming compensation can be a costly affair – particularly if your claim fails.
No Win No Fee
No win no fee arrangements work on the basis that the costs of a successful claim will be deducted by your claims management company or claims assessor from any eventual compensation award.
This is potentially problematic in itself, as will be covered later in this article. Perhaps the more pressing risk, however, is that you will lose your claim. In this event you will be liable for the defendant's costs, which can run to a significant amount. In many cases, claims management companies will insist that you take out what is known as 'after-the-event' insurance in order to guarantee your ability to meet these costs.
These policies can be expensive – and you must remember that the premiums will be payable in advance, regardless of whether or not your case is successful.
Most claims management companies will also fail to point out the fact that costs are not always awarded in compensation cases. If the value of the claim is less than around £1,000, the court will almost certainly not order the unsuccessful party to pay the costs of the successful party.
Thus, if you make a small claim and win, you are likely to find yourself saddled with significant legal costs. Indeed, it is not unusual for individuals to end up with a net loss as their costs exceed their compensation award.
Expense Insurance
Some individuals have insurance to cover them against legal expenses. This is known as 'before-the-event' insurance, and can be bought individually or as part, for example, of your home insurance. This can be particularly useful as it will guarantee that you will not be personally liable for any costs, either your own or the defendant's. If you are considering making a claim, therefore, it is worth checking your insurance policies.
If your claim is for an occupational injury, you may well find that your trade union will pay for the costs of your case. If this applies to you, you may also find that they will appoint their own in-house legal representation; this is particularly useful if your case is being heard by a health and safety tribunal. Thus, your trade union should be a first port of call for compensation claims.
Costs of a Successful Claim
As mentioned above, there are potential financial problems with successful claims brought under no win no fee arrangements. As the name suggests, the claims management company will charge a fee if you win. It is vitally important that you are aware of how much this fee will be, and how much you are likely to receive as a compensation award.
There have been hundreds of cases in which successful claimants' legal costs have been higher than their award, and they have therefore ended up losing money as a result of the process. As such, it is vitally important that you have a clear idea of the financial implications of your individual case before you begin.
You might also like...