Duty of Care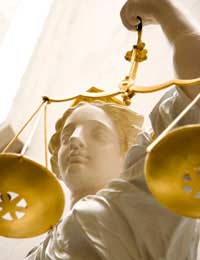 As is investigated in articles elsewhere on this site, the concept of a duty of care, and any breach thereof, is central to compensation law in the UK. It is legally accepted that there is a general duty of care amongst individuals, and also between individuals and organisations.
For a compensation claim to be successful it must be proved, amongst other things, that this duty of care was breached by the individual or organisation against whom the claim is being made.
Background to the Case
An interesting test case regarding the duty of care owed to customers and the public was heard in the High Court earlier this year. It concerned Graham Calvert, a compulsive gambler who eventually ran up debts totalling over £2 million. The case revolved around Mr Calvert's request to William Hill, with whom he placed the bulk of his bets, to carry out 'self-exclusion'.
This means that, at the gambler's request, the bookmaker closes the individual's account, normally for a period of six months, and bans them from placing any bets for the same period. The purpose of this facility is to offer addicts a way to ease their problem once they have recognised that it is, in fact, a problem.
Mr Calvert sued William Hill because, two months after he excluded himself, he was able to open a new account in his own name, and continue gambling. He claimed that the bookmaker had breached the duty of care owed to him when they allowed him to return to gambling.
Tiered Duty of Care
The judge eventually dismissed Mr Calvert's claim. There are a number of reasons for this, and they provide an interesting explanation of the concept of the duty of care. In the first instance, the case illustrated the gradations of this duty. The judge felt that there was a two-tier duty in the case of bookmakers; he ruled that there was a lesser duty owed to cash customers than there was to credit customers.
In the latter case, the bookmaker owes a similar duty of care to that of a bank, as the commitment of the customer is more significant. This worked against Mr Calvert because, after excluding himself as a credit customer, he subsequently placed significant bets in cash.
In order for a negligence claim to be successful, it must also be proved that the losses suffered by the individual bringing the case were incurred as a direct result of the breach of duty. This also proved problematic for My Calvert. As was pointed out by commentators at the time, although he had chosen to exclude himself from William Hill, there was nothing to prevent him gambling at other bookmakers; indeed, he did place bets elsewhere.
As such, it was argued that the losses suffered cannot be said to have been a direct result of William Hill's breach of duty, even if such a breach had occurred.
This case illustrated the complexities of the legal arguments surrounding duty of care and its relation to negligence and compensation claims. Although Mr Calvert's case failed, it is likely to prompt a rethink of both gambling legislation and bookmakers' internal policy. More generally, it is likely to become a benchmark case for other breach of duty claims.
You might also like...
Hi, a nhs hospital breached its duty of care and my daughter died, as a result of wilful neglect ans the case is very complex and I am finding it hard to get a solicitor to help me?
ash
- 17-Jul-14 @ 11:05 AM