First Steps to Making a Claim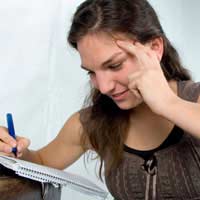 Making a compensation claim for a personal injury can seem like a daunting prospect. In the first instance, most people never find themselves in a situation in which it is necessary to do so; thankfully, most of us will never suffer a personal injury for which someone else was responsible. For those who do, however, basic knowledge of how to take the first steps towards making a claim is important.
Gathering Information
Before you even think about contacting a legal professional about making a claim on your behalf, there are a number of pieces of information that you will need to gather together. You will need, for example, the date on which the accident occurred and details regarding its nature. Furthermore, you will need contact details for any witnesses that were present; this will be important if the party against which you make a claim denies responsibility.
Aside from these pieces of information, you will also probably require documentary evidence regarding the nature of your injuries and the impact, if any, that they have had on your life. For example, you should get a doctor or other health practitioner to provide you with a report outlining your injuries, along with details of any treatment you have been receiving. Furthermore, any lost earnings that you may have suffered should be detailed, for example in the form of a signed report from your employer. Finally, you should also gather together any insurance documents that you have, as a solicitor may wish to see these in order to ascertain whether or not your legal costs will be covered.
Finding a Solicitor
Once you have gathered together this information, your next step is to find a solicitor. It is important to note that, if you have insurance that covers legal costs in these circumstances, you should contact your insurer in the first instance as they may wish to appoint a lawyer on your behalf. If this is not the case, or if you are not insured for legal costs, you can find an exhaustive list of personal injury lawyers by searching in the 'Personal Injury' section of the Law Society's 'Solicitors Online' site. When choosing a solicitor, you should understand the potential differences in payment arrangements. Some solicitors may charge on a per hour basis, while others may offer a 'no win no fee' deal. While the latter may seem more appealing, there are a number of potential problems with these arrangements. These are covered in detail in another article on this site.
After a solicitor has agreed to take your case on, they will draft and send a letter to the defendant. In this letter your representative will detail all of the available evidence, as well as outlining your injuries and the impact that they have had on your life. The defendant (or 'respondent') will then have a set time period in which the reply to the letter. This is normally three months. If the respondent agrees to accept liability for the injury then your solicitor will almost certainly encourage you to make an out of court settlement. If, however, the respondent denies liability, you will have to decide whether or not to take the case to court. Again, your solicitor will be able to make recommendations regarding this decision.
You might also like...