The Compensation Claims Process Explained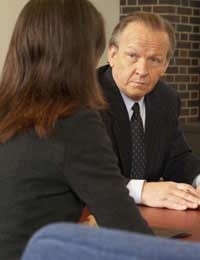 It is perfectly understandable that many people feel confused by the process of making a compensation claim for a personal injury. The majority of individuals will never have any need to access the justice system, and for this reason it can appear mysterious and threatening. However, the compensation claims process, while potentially lengthy, should not be impossible to deal with if you have competent professional assistance.
Finding a Solicitor
Your first step should be to ascertain whether or not you actually have a claim to make. There is information available on the basic requirements for compensation claims in another article elsewhere in this section. It should also be noted that a solicitor can help you with this. Indeed, you are likely to require a solicitor to help you with the rest of your claim, so it is worth finding one sooner rather than later. Many will offer an initial consultation free of charge, in which they will be able to tell you how likely your case is to succeed. You can find a list of registered solicitors in your area on the Law Society website, or by phoning their hotline.
When you meet your solicitor, they will need you to provide them with a number of key pieces of information. These will include details of the injury, including the location and time of its occurrence, and details of any witnesses. They will also need to know how, if at all, the injury has affected your day-to-day life. Gathering documentary evidence to support your claim may be initially time-consuming, but it will help your case considerably in the long-run.
Outlining the Case
If your solicitor determines that your case is a reasonable one, they will then proceed with the claims process. This begins with a letter to the defendant in which the details of your injury are outlined. The letter will also give details of the alleged negligence or other liability of the defendant. A considerable period of time may elapse between this and the following stage; the defendant will be given a set length of time in which they can investigate your claim and determine whether or not they wish to contest it. They must reply to your solicitor within this period, informing them of their decision.
Settlement
In many cases, the defendant will choose to opt for a 'Part 36 offer'. This means that they accept liability and are willing to negotiate a settlement out of court. At this point your solicitor will consult with you to determine what is seen as a reasonable value for your claim, and this will be passed on to the defendant. If they are willing to accept this value then the process will end without the necessity for a court appearance. They may also respond with their own offer; if this happens, you should again consult with your solicitor to determine whether or not this offer is a reasonable one.
If the parties cannot agree on a Part 36 offer, or if the defendant fails to respond to your solicitor's letter, then it is up to you to decide whether or not you wish to pursue the case to court. If you do, a court date will be set and your solicitor will prepare the case. Your case will almost certainly be heard by a magistrate, and it is highly unlikely that you will be required to speak. The magistrate will then decide whether or not to uphold the claim. If your claim is successful, the defendant will be legally obliged to pay your compensation and the process will end when that payment is made.
You might also like...