What to Do After a Car Accident
By: Lorna Elliott LLB (hons), Barrister - Updated: 8 Sep 2012
|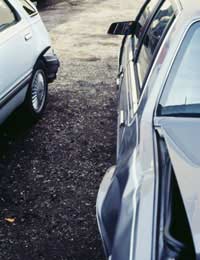 If you are involved in an accident, it's really important to ensure that you stay calm as panic tends to be contagious. Firstly, check to see whether you or anyone else has any injuries and then dial 999, describe what has happened and answer any questions the telephone operator asks you.
Don't Discuss The Accident
If the accident has involved two or more cars it is very important that you do not, under any circumstances, discuss how the accident happened with any other drivers. Resist the urge to make accusatory remarks, apologise or to get into any kind of discussion about what happened and the causes of the accident. Although it may be clear to you who is to blame for the accident, there may be many months of legal wrangling as lawyers and insurance companies argue over the facts.
Gather Evidence
This also means the more evidence you have to support your case, the better. The police will take notes and fill out an accident report, and in some instances may arrange for the cars to be towed away. If you have a mobile phone with you with a camera on it, it can be useful to take photographs that show the positions of the cars, the weather conditions, the road texture and the damage to the cars. It may be useful to carry a disposable camera in your glove box for use in such situations. In the alternative, return to the scene at a later stage and take photographs of the area.
Report Injuries
After an accident the shock and adrenalin may prevent you from feeling any pain straight away. Other injuries could cause forgetfulness, disorientation or confusion and it is therefore advisable to see a doctor, even if you don't consider that your injuries are serious enough. Tell the doctor about any side effects you feel. It is important that you detail any symptoms you are experiencing because this will have an effect on any personal injury claim.
Get a Solicitor
A development of recent times is the rise of compensation claims after road traffic accidents. In the UK we are bombarded by advertisements from personal injury solicitors that tell us 'where there's blame, there's a claim', and that you'll receive 100% of the compensation that's paid to you by the other party's insurers. But what does that actually mean? It means that if you instruct lawyers to represent you in a claim for personal injury and you are successful, your lawyers recover the costs of your representation from the other party's insurance company.
Usually these cases are fought on a 'no-win no-fee' basis, which means that if the solicitors take on your case and don't succeed, they bear the cost of their own expenses. As this market has exploded, solicitors have become more and more competitive. Once they are convinced you are not to blame for the accident they may offer to pay for hire cars, physiotherapy and other costs – knowing that they will be able to recover these costs from the other side on settlement of the case.
Your Insurance Company
After a car accident that wasn't your fault, either the insurance company or a firm of solicitors will take charge of the case. Once you contact your insurance company, they will send you documentation through the post to sign. After you have signed control over to the insurers, they are very likely to assign their own lawyers to handle your case. If you would prefer your own choice of lawyer, you must speak to them before you sign anything sent to you by your insurance company.
You might also like...