What Personal Injuries Can You Claim For?
By: Lorna Elliott LLB (hons), Barrister - Updated: 8 Sep 2012
|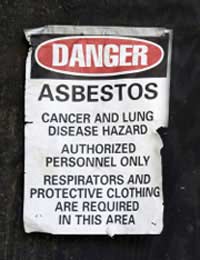 To find out whether you have an injury for which you may be able to make a claim for compensation, ask yourself the following questions:
Have You Been Injured?
There are countless ways in which people can be injured in personal injury claims. Injuries and illnesses can be physical or psychological, and can even result in death. Injuries can be immediate, for example, as a result of a car accident, and cumulative over a period of time, for example, an industrial disease contracted by exposure to asbestos. Injuries can be caused by faulty products or services, by slipping or tripping in a public place, or can be caused by a person in the course of committing a criminal act.
Psychological injuries can be caused by stress of work, as a result of abuse suffered as a child, or by harassment or discriminatory treatment while at work. However this is by no means an exhaustive list in terms of the types of injuries that can be sustained.
Was It Accidental or Deliberate?
There are some accidents for which no one is to blame, so without someone to sue there can be no claim. For example, if you slipped over in your own bath and hit your head, there is no one else involved - and you cannot legally sue yourself. If someone deliberately caused you harm this may be, in the first instance, a matter for police investigation. Deliberate act or omissions (with intent) and some actions that constitute gross negligence can be prosecuted. For example, deliberate injuries caused by individuals can amount to attempted murder, grievous or actual bodily harm or assault. If a company or organisation is at fault in causing someone's death, this could amount to corporate manslaughter.
Was it Someone Else's Fault or Partially Someone Else's Fault?
In order to make a successful claim there must be one or more parties to blame for your injury. If the accident that caused your injury was due to both your own negligence and the negligence of another person (whether an individual, company, or organisation etc), then you may be able to claim a reduced amount of compensation commensurate with the other party's culpability. For example, if you were 30% to blame for a road traffic accident, and the other driver was 70% to blame, you would be entitled to claim an amount of compensation equivalent to 30% less than an entirely blameless driver who suffered the same injuries as you.
Did the Other Party Owe You a 'Duty of Care?'
A 'duty of care' is a duty that is imposed on most of us in varying circumstances. For example, if you drive a car, you owe a duty of care to other road users to drive your car to a reasonable standard. Some examples of the duty of care relationship are: a employer to its employees, a council to pedestrians, a supermarket to shoppers, a landlord to tenants, and homeowners owe visitors to their home a duty of care – sometimes even when they are trespassers.
Is There a Causal Link Between the Other Person's Fault and Your Injury?
The nature of your injury must be such that you can prove that it was caused as a direct result of the other person's negligence, and that the injury that was caused was 'reasonably foreseeable.' For example, if you were playing tennis at a sports centre and an asteroid fell out of the sky and hit you on the hand, the owner of the sports centre would not have been able to foresee this danger. On the other hand if there was a large pothole in the tarmac on the tennis court, and you fell and broke your ankle as a result, this would be 'reasonably foreseeable.'
Was The Accident Less Than Three Years Ago?
The limitation period for personal injury claims is three years from the date of the injury. Therefore it is best to seek legal advice at an early stage to ensure that you lodge your claim within the time limits.
If you have answered 'yes' to the above questions then you may have a claim for personal injury. Make sure you keep any receipts you have in relation to expenses incurred as a result of the accident, and see a doctor as soon as possible. A specialist personal injury lawyer will be able to guide you through each step of the claims process.
You might also like...