When and How to Report a Crime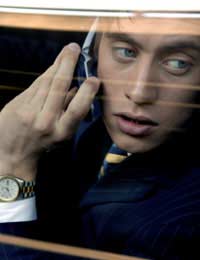 If you have been a victim of crime, you may well be entitled to compensation. This is particularly likely if the crime was a violent one. However, there are a number of requirements that must be fulfilled in order for the Criminal Injuries Compensation Authority (CICA) or courts to be able to award compensation. One of these requirements is the necessity to report the crime to the police.
Why Report a Crime?
Reporting a crime serves a number of purposes. Primarily, unless crime is reported the police will most likely be unaware that it has occurred. This increases the chances that the perpetrator will be able to continue their behaviour, thus putting other individuals at risk. From a more practical point of view, however, you will need to report the crime not only in order to begin the compensation process but also in order to receive the crime number that will be required in the event that you should need to make an insurance claim.
Reporting a crime is remarkably easy, and there are numerous ways in which it can be done. The nature of the crime will, to some extent, determine the best way for you to report it. Generally, the most efficient method is to visit either your local police station or the police station nearest to the location at which the crime was committed. When you do this you will be spoken to by a police officer or other official, who will take your personal details. They will then ask you about the nature and details of the crime. Furthermore, you will be required to make a statement in which you explain what has happened in as much detail as possible. This can seem like a daunting prospect, but the police are theoretically trained to make the process as easy as possible. If you don't know where your nearest police station is, you can find details of all local stations in the front of the Phone Book, or on the UK Police Service website.
Non-Emergency Situations
Alternatively, if the situation is not an emergency, you may wish to report the crime over the internet. The process is completely secure, and you will be required to give the same details that you would have given at the station.
Finally, it is also possible to report a crime anonymously via Crimestoppers. If you choose this route you will not be required to give any identifying details, and you will not be expected to make an appearance in court. In these cases, however, you will obviously not be helping any potential compensation claim. This option should only be taken, therefore, if your main concern is not compensation but anonymity.
Further Assistance
You claim may also be helped if you volunteer your assistance to the police. You can do this by making a 'victim's personal statement', in which you give details regarding the way in which the crime has affected you. This will be taken into account when sentencing the offender, and will also play a part in CICA or the courts' decision as to whether or not compensation should be awarded.
You might also like...