Criminal Injuries Compensation Scheme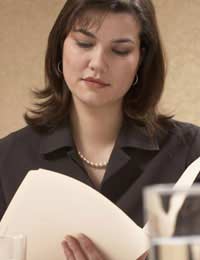 The Criminal Injuries Compensation Scheme is a rapidly growing government initiative. First conceived by the Home Secretary in 1995 and later approved by Parliament, the Scheme began in 1996 with the enactment of the Criminal Injuries Compensation Act (1995).The concept of statutory compensation for criminal injuries reaches as far back as 1964 in the UK. From that year until the establishment of the Criminal Injuries Compensation Authority (CICA), which is responsible for running the scheme that has been in place (with minor revisions) since 1996, the Criminal Injuries Compensation Board dealt with similar claims. This makes the UK the first country to have established a scheme of criminal injuries compensation.
Aims of the Scheme
The Scheme as it stands today is designed to do a number of things. It offers purely financial compensation to the victims, or close relatives or friends of victims, of violent crime. The intention of these financial awards is threefold. Primarily, they are intended to give recognition to the fact that physical or mental injuries have been caused by a crime. Secondly they are intended to compensate for lost earnings or any extraordinary expenses incurred as a result of that crime, and finally they are also intended, in certain circumstances, to compensate a close relative of a victim of violent crime for their own lost earnings.
It is useful to understand the basic rules of the Scheme. Essentially, an applicant may be considered for an award under the scheme if they have suffered physical or mental injury as a result of violent crime; if they were in Great Britain when the crime occurred; and, crucially, if the injury that they sustained is at least serious enough to qualify for the minimum award. The Scheme incorporates a 'tariff' system, whereby a range of different levels of compensation are placed into 25 separate bands in the first half of the tariff, and around 400 different injury types are listed in the second half. Each injury has its own standard award, with the minimum being £1,000. You should request a copy of the full tariff from CICA to find out in which tariff band a specific injury lies.
Restrictions
It is important to remember that the Criminal Injuries Compensation Scheme covers Great Britain alone; if you have been a victim of violent crime in Northern Ireland, you will need to make an application to a separate body. Furthermore, CICA is responsible solely for the administration of the Scheme – it does not set the rules. As such, they can only act within the boundaries of the Scheme, which are set by legislation.
Finally, you should remember that it is not necessary to seek legal representation or advice in order to make a claim. Certain unscrupulous companies pry on frequently vulnerable individuals with the promise of 'no win no fee' deals. There is absolutely no necessity for this. The application process is simple, involving filling in a few forms and possibly providing some documentary evidence. If you can possibly do this on your own then that is highly recommended, as 'claim management' companies are inevitably expensive and the Scheme does not provide for payment of legal fees.
You might also like...