Compensation for Victims of Violent Crime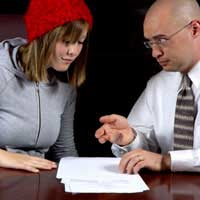 There are special procedures in the UK concerning compensation claims for the victims of violent crime. Indeed the Criminal Injuries Compensation Authority (CICA) was established in order to administer the Criminal Injuries Compensation Scheme, which was introduced in 1964 to deal specifically with these cases.
Compensation is available for the victims of a wide variety of physical and psychological crime, in a wide variety of circumstances. CICA currently operates a tariff system whereby 25 different levels of compensation are available, depending upon the nature of the crime and the damage suffered. The total compensation CICA can award is £500,000 made up of a maximum of £250,000 in damages and a further maximum of £250,000 in lost earnings.
Important Factors
When considering whether you will be eligible to apply for compensation from CICA, there are a number of questions that must be answered concerning factors including the nature of the crime, the amount of time that has elapsed since the injury, and your relationship with the victim if you are making a claim on another person's behalf. In the first instance, it is important to remember that there is a limit on the amount of time that may elapse before you are no longer able to make a claim; unless you were injured as a child, have learning difficulties, or speak very poor English, CICA will be unable to deal with your claim if the injury in question occurred more than two years ago. CICA can also only deal with claims for crimes that occurred in England, Scotland or Wales; if the crime occurred in Northern Ireland you should seek advice from the Compensation Agency for Northern Ireland.
Compensation Types
There are two different types of compensation available for victims of violent crime. The first of these is a personal injury award. This type of award may be made to those who have suffered either mentally or physically as a result of violent crime. The recipient does not necessarily have to have been the victim; in some cases compensation may also be paid if the applicant has suffered psychologically as a result of witnessing a violent crime perpetrated on someone particularly close to them. The second type is a fatal injury award, which may be paid to the parent, child, spouse or partner of the victim of a fatal violent crime. Under this scheme CICA may be able to provide financial assistance if the applicant was financially dependent on the victim, and reimburse funeral costs.
Lost earnings and special expenses compensation may also be paid by CICA. Lost earnings compensation covers those who have been prevented from working either partially or entirely for at least 28 weeks from the date of the crime. An applicant will be required to present documentary evidence to support this claim. Special expenses compensation, intended to cover specialist medical support or equipment, may also be paid in the same circumstances.Further information on some of the restrictions for compensation claims, as well as information on how to apply, can be found on the CICA website.
You might also like...