Forcing Disclosure of Information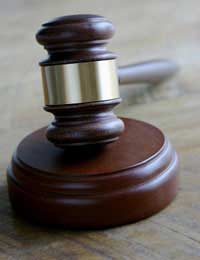 The disclosure of information is of particular importance for the progress of a successful occupational health and safety compensation claim. The legal concept of 'discovery and inspection' is a fundamental part of most civil cases, as it offers the plaintiff the opportunity to use, for the purposes of evidence, documents held by the defendant that may be of use to their case. On the other hand, it also offers the defendant a chance to attempt to keep particularly sensitive documents under wraps.
Importance to a Claim
The type of documents that might be used in a civil case will illustrate the importance of disclosure of information. In the case of an occupational injury, the plaintiff will almost certainly wish to see copies of internal safety records, or details of previous complaints. Such documents can prove vital to the case.
Similarly, the plaintiff is likely to wish to produce documents of their own; for example, details of lost earnings sustained since the accident, or statements made by their doctor or other medical professional regarding the extent of their injuries.
There are two ways in which documents may be disclosed. It is perfectly possible that it will not be necessary for the plaintiff to force disclosure; when the respondent receives notification that legal action is beginning against them, they must present a list of documents to the plaintiff within fourteen days. This list should include: those documents relevant to the complaint and which the defendant has no objection to producing; documents relevant to the case which the defendant refuses to produce; and documents relevant to the case to which the defendant does not currently have access.
Forcing Disclosure
It is perfectly possible, however, that the respondent will return a list that is unsatisfactory to the plaintiff – for example if the plaintiff objects to the defendant's refusal to produce certain documents. Similarly, while a respondent may produce a satisfactory list, forcing disclosure may be necessary if they refuse to abide by it.
If it becomes necessary to force disclosure, this must be done through the courts. The complaining party must make an application for a court order to force the other party to disclose the relevant documents. The application must include details of why the documents are relevant to the case, and details of why they should be entitled to view them.
Frequently, a refusal to disclose relevant documents can be disastrous for a case; for example, if a defendant fails to make these documents available then a judge may file a judgment against them by default. Similarly, if the plaintiff fails to disclose then the case may be thrown out.
Privileged Documents
It should be noted that there are certain documents to which parties may have no right of access. Neither the complainant nor the defendant is required to produce documents that may incriminate them (although this is unlikely unless you find yourself working for a particularly unscrupulous organisation!). Similarly, certain documents are known as 'privileged' and are therefore exempt. This applies most frequently to documents which it is found to be against the public interest to produce. Again, this is an unlikely situation but one that should be borne in mind.
Compensation Culture is sponsored by Purely Energy, who have funded a lot of our content. If you are looking for a low cost business energy supplier, take a look at their website.
COMPENSATION CULTURE IS FOR SALE.
This website is for sale [more info].
You might also like...