Is There a Time Limit to Revist a Settled Claim?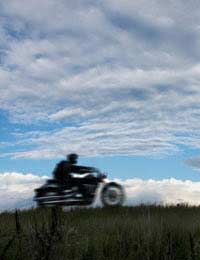 Q.
What is the time limit to revisit a claim that has been paid? This stems from the death of an offspring following a motorcycle accident.
(Mr tony hodson, 26 January 2009)

A.
First of all, I am very sorry to hear about the circumstances that have led you to make your enquiry. For obvious reasons, compensation claims tend not to be at the forefront of relatives' minds in cases like these.
In fact, it is for that very reason that fairly generous time limits exist for compensation claims. In most cases, a case must be brought before a court within three years of the accident in the event of a personal injury. Alternatively, if the victim was a minor at the time, it must be brought by the date of their 21st birthday. These time limits differ in Scotland, or for cases concerning a complaint other than personal injury.
It would seem from your question, however, that a claim has already been settled. You do not mention the reason behind your desire to revisit the claim, which is a shame because that will have a significant bearing on whether or not such a revisiting will be permitted at all.
Full and Final Settlement
Appealing against a claim that has already been settled is generally not permissible. A final agreement will almost certainly have been made in "full and final settlement" of the dispute, meaning that you give up your rights to pursue it further once settlement has been made. The only exceptions to this concern cases in which the defendant has failed to fulfil their obligations under the settlement, or where it is judged that the compensator has been asked to pay something for which they are not liable.
From your brief question, it does not sound as if your claim fits into either of these brackets. As such, you are highly unlikely to be able to revisit the settlement at all. In some exceptional cases an appeal may be allowed, but you are likely to have to seek permission from a judge beforehand. It should be stressed, however, that these circumstances are rare, and tend to concern non-payment or over-payment on the part of the compensator.
You should seek independent legal help if you are intent on revisiting this claim, as it is impossible to give full information without knowing the details of your case.
You might also like...