Rented Apartment to Friends: Can They Claim for Accident?
By: Lorna Elliott LLB (hons), Barrister - Updated: 22 Apr 2013
|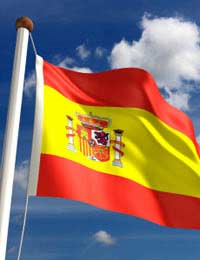 Q.
I rented out my apartment in Spain to friends at a special reduced rate. The female slipped while showering in the bath and fell and broke her nose. I provide a "sucker" type non slip mat for use in the shower and she was using this, but claims it slipped. She was taken to the local hospital by my property manager.
She then got an earlier flight home to UK as she didn't want to stay in Spain. She complained that there was not a "emergency" number in the apartment, although there is my property manager's number there who is on call for guests if there is a problem. Does she have a case to claim against me? She doesn't drink and it was the day after she arrived in Spain.
(S.P, 29 June 2009)

A.
I'm sorry to hear about this – it sounds horrible for both you and your friend – especially since you were trying to do something nice for her! In this type of situation, she can only make a claim for damages against you if you were at fault. What this means is that your friend needs to prove that you were negligent.
Negligence
If you didn't put a mat in the shower, and hadn't put a sign above the shower that warned people to be careful, that could amount to negligence. If you had put a mat in the shower but it had decayed to such an extent as to be useless, that might be negligent. But if the mat was in proper working order, (i.e. it wasn't defective) and she simply slipped and fell accidentally, that is no-one's fault.
Contributory Negligence
It may be the case that she was partially negligent, and you were partially negligent. If this is found to be correct, then you will be liable to pay the proportion of damages to her commensurate with your level of fault. For example, if you were 60% to blame, you would pay 60% of the damages that would be available to her for this type of injury.
If She Makes a Claim
If she does make a claim against you, she will have to prove that you were negligent. This may include getting a report to prove that the level of friction under the 'Pendulum method' (the Spanish building code's method of measurement) was insufficient and therefore did not conform to the required standards. You mention that you rented the apartment to your friend at a 'reduced rate.' If you are renting out your property in Spain to members of the public you are likely to have Public Liability Insurance – which will cover the cost of the claim.
In a nutshell, if your friend can't prove that you were negligent in any way – she doesn't have a claim against you. In terms of the 'emergency numbers' I would suggest that you do keep a list of these types of handy numbers somewhere in the apartment for peace of mind for you and your guests.
You might also like...