Reclaiming Bank Charges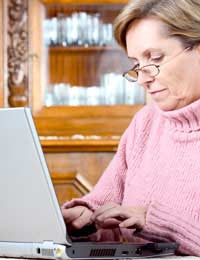 One of the biggest financial stories of the last year has been the sudden rush amongst some consumers to attempt to reclaim charges levied by their banks. The apparent illegality of these disproportionately high charges became widely known, and consumers have now received refunds totalling around £1 billion. This has been based on the principle within contract law that states that any charges incurred for breach of contract must be proportionate to the costs of the charger; £70 to send a letter informing a customer that they have exceeded their overdraft limit is clearly disproportionate, and so it is generally accepted that consumers have a legal entitlement to reclaim their charges.
Legality
In the first instance, it should be noted that the banks maintain that their charges are perfectly legal. As a result, a test case has just started (as of late January 2008) to try and establish the legal position. While this is going on, the Financial Services Authority, which regulates the financial services industry, has suspended the right of the consumer to reclaim their charges. Even taking that into account, however, there is a time imperative that means you should consider taking action now - you can only reclaim charges that were made up to six years ago.
Before you begin, it is vitally important that you prepare the ground for your claim. Even with the suspension, there are certain steps that you can take to set the ball rolling. Initially, it is advisable to set up a second bank account. Initially, many banks reluctantly paid back the charges, but demanded that the consumer take their business elsewhere. Even though the Ombudsman has stated that this practice is unlawful, some instances are still being reported. As a result, you should have a back-up account ready.
Adding It Up
After this, you should ascertain exactly how much you are owed. If you have six years' worth of statements then this will be easy to do, as they will be detailed on these documents. If not, you can make a request under the Data Protection Act; write to your bank asking them to give you a breakdown of the charges. They will probably charge you for this, but they are only legally entitled to charge a maximum of £10 and they must fulfil your request within forty days.
Once you have worked out how much you are owed, the next step is simply to write to your bank and demand a refund. Your letter should state exactly how much you are owed, and you should enclose a full list of the charges. You may also find it useful to include details of cases that have established precedent in this area; the most frequently cited is Dunlop Pneumatic Tyre Ltd v New Garage and Motor Co Ltd (1915). It seems that those who demonstrate some legal knowledge tend to have the easiest time when dealing with their bank.
At this stage you will be able to do no more as a result of the FSA's suspension, and you should receive a letter from your bank informing you of this. The dispute over the legality of the charges will soon be concluded, however, and as a result you will either be able to continue with your complaint or you will be forced to abandon it. This article will be updated when the case is concluded.
You might also like...