Medical Bills in an Insurance Claim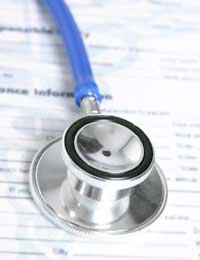 It is everyone's nightmare scenario: as a result of the negligence of another individual or organisation, you are injured and require medical treatment. This might be caused by, for example, a road accident, an incident at work, or a company's failure to keep their premises in order.
In most cases, for example in the case of a road accident, the negligent party will have a statutory responsibility to have insurance of some sort; this will at least need to cover their liabilities for third party expenses, including medical bills. However, the time between an insurance claim and the payment of a bill can sometimes be excessively long; however it is hoped that, in the case of medical bills, these payments will be settled quickly.
Costs of an Accident
Insurance companies have a reputation for being awkward; they derive their profit in part from investment of premiums and in part from the difference between premiums paid and payouts made. As such, the amount that they pay in insurance claims will have a direct impact on their profits.
In this way, insurance companies are traditionally reticent to make payments and, when they do, the process can be lengthy. If you are injured as a result of another party's negligence, the costs incurred as a result of your injury may be spread across a significant period of time. The initial cost of treatment will probably not apply; you will obviously have access to NHS treatment, and if you opt for private treatment you will probably be liable for the cost (although most of those who pay for private medical treatment have done so through a private medical insurance plan). However, if you subsequently require longer term care, the negligent party or their insurer will probably be obliged to pay the bills; this obligation would almost certainly be upheld in court, although in reality court proceedings are not necessary in the majority of cases. Aside from medical bills, the insurance company would also be liable for sundry costs such as lost earnings. These are sometimes more difficult to prove and account for, and you should keep sufficient details to ensure that you would be able to demonstrate exactly how much you have lost.
Claims to Your Insurer
It should be noted that, if you are making a claim to your own insurance company for medical bills, the terms of payment may differ on an insurer by insurer basis. Indeed, this is one of the most important things to ascertain before settling on a policy, as it can have a significant impact on your cashflow in the event of a claim.
Most providers of travel insurance will expect you to pay your own medical bills in the first instance, and they will reimburse you upon completion of your subsequent claim. If you are claiming for treatment in the UK, the terms may differ; some insurers will require you to use one of their accredited hospitals, while others will make a cash payment which you can use at your discretion. In this way, some individuals choose to be treated abroad where medical bills can be less severe. In either case, it is vital that you are aware of the payment terms in your policy.
You might also like...