Claiming Against Insurers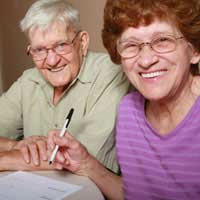 It is perfectly reasonable to assume that, when you pay for a financial service from a reputable institution, your money will be safe and you will receive the service for which you have paid. Sometimes, however, even financial institutions face insolvency. In this situation, the relevant firm may be unable to meet their obligations to their customers. Compensation and other practical help are available in such cases from the Financial Services Compensation Scheme (FSCS).
In brief, the FSCS is a 'fund of last resort' to which consumers can turn for compensation when a financial institution is unable to meet the costs themselves. Such inability is usually caused by the impending or current insolvency of the firm. The FSCS has statutory powers, and can therefore use a fund of public money to ensure that consumers are recompensed in the event that a financial services firm goes bust.
Insolvency Practitioners and Run-Off Agents
Different rules and processes apply to different types of financial institutions. If you are claiming against an insurance provider or broker, your first port of call should generally be the firm that is overseeing the insolvency of the company. This organisation will be able to advise you on the insolvent firm's ability or otherwise to meet the claims of its customers.
Generally, an insolvent insurer's website will provide information regarding the correct way to get in touch with the insolvency practitioner. Alternatively, the FSCS website provides a list of insolvent insurance firms and the insolvency practitioners with whom customers of these firms should be dealing.
This list should be a guide as to whether or not the FSCS will be able to help you, but it is not definitive; some insolvent companies are yet to be listed as they may still be in the process of being investigated by the Scheme. Furthermore, the list may give details of what is known as a 'run-off agent', as opposed to an insolvency practitioner.
These organisations are responsible for providing continuing cover to customers of the insolvent firm. If the insurer in question has appointed a run-off agent, they should be able to transfer your policy to another insurer.
In some cases, however, it may be deemed that the insolvent insurer does not have sufficient assets to meet the claims of its customers. In these cases, you will be directed back to the FSCS. The Scheme should be able to provide the services that would otherwise have been carried out by the insolvency practitioner or run-off agent; that is, they will either compensate you or, if it is more cost-effective, they will transfer your policy to another insurer.
How Long will Compensation Take?
It should be noted that any insolvent financial institution, and particularly an insurer, has numerous obligations under insolvency laws. The Scheme works directly with the firm's practitioner and, as such, it is likely to be some time before you are compensated. However, cases are prioritised on an individual basis; policy-holders who cannot afford to purchase a new policy outright will have their cases dealt with first in order to ensure that cover is as uninterrupted as possible.
It is also important to note that the Scheme has a finite amount of resources. As a result, there are limits to the compensation that they may be able to pay. Further details of these limits are available in an article elsewhere in this section.
You might also like...