Claiming Against an Investment Adviser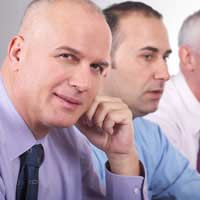 Investments can be a potentially confusing area. Clearly, one wishes for their money to be safe and for it to maximise its potential for income and growth.
Most people have insufficient knowledge of the investment markets to make such decisions without first seeking advice from a knowledgeable professional; this is where investment advisers come in.
Role of Investment Advisers
Firms offering investment advice can provide information on the range of options available, and should tailor their solutions to fit both the amount of money that you have available, and your preferences for that money; for example, whether you are willing to invest in high-risk options in order to maximise income, whether you wish to invest solely in ethically sound organisations, and so on.
Investment advice firms are not, however, fool-proof. Clearly, investments are not guaranteed to be successful; that is their very nature. However, financial advisers have a responsibility to offer accurate and comprehensive advice; they must give information on the full range of investment options available to you, and this information must be up to date. Thus, while no investment is 100 per cent secure, it is possible that poor practice on the part of your financial adviser may cause you to lose money.
First Steps
If you think you have lost money as a result of your financial adviser's negligence, the first step is to contact the firm in question. In many cases, the firm will be willing to settle such claims out of court, through direct negotiation with you. If this is not possible but the firm is still trading, you should then contact the Financial Ombudsman, who will be able to arbitrate over your claim.
Sometimes, however, financial advisers cease to be able to trade - their liabilities outweigh their assets and they become insolvent. In these cases, receiving compensation for a loss caused by their negligence can be a longer process. If your investment adviser has ceased to trade, your first step should be to check the Financial Services Compensation Scheme's (FSCS) list of firms considered to be 'in default'. This list will provide details of the insolvency practitioner appointed to deal with the firm's remaining business.
Dealing directly with this practitioner may yield satisfactory results. Alternatively, if the practitioner says that there are insufficient assets to meet your claim, you should then contact the FSCS.
What is the FSCS?
The FSCS is responsible for providing compensation to consumers who have lost money as a result of the negligence of a financial services firm that is now insolvent - or 'in default', in the terms of the Scheme. They draw on a fund of public money to meet claims that cannot be met by the firm in question.
In order to qualify for compensation through the Scheme, it must be proved that you suffered an actual financial loss, and that this was directly caused by the negligence of the adviser. Simply losing money on an investment is not sufficient cause for compensation; it must be shown that the adviser gave insufficient or inaccurate advice.
You will be required to provide documentary evidence regarding the investments that you made, and the advice that was given by the firm. The Scheme will then assess your claim, and decide whether or not you qualify for a payment.
Finally, it should be noted that the Scheme is limited in the amounts that it can pay out in each compensation claim. Currently, claims against investment advisers are capped at £48,000. Further information on these limits is available in an article elsewhere in this section.
You might also like...