Permit to Work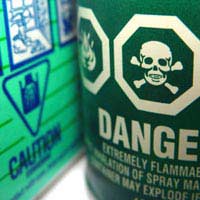 In some instances, it is impractical or simply impossible to remove all potential risks from the workplace. The law recognises this, and does not expect every occupational environment to be completely risk-free. Rather, employers are expected to have made as significant an effort as is 'reasonably practicable' to mitigate the risks involved, and to deal with risks that cannot be eliminated. An important method by which this can be achieved is the 'permit to work' system.
High Risk Environments
Permit to work systems tend to be operated within workplaces that are particularly high risk environments, or that have a particularly complex set of risk factors. A permit to work is a document that outlines the nature of the occupation in question, and the way in which the work should be carried out. Furthermore, it identifies the potential risks involved in the work, and specifies precautions that should be taken to ensure their mitigation. Finally, it should give details of post-accident drills that should be enacted.
In operation, a permit to work system should be sufficiently simple to ensure that those who it is designed to protect will not be put off abiding by it. On the other hand, they must be formally operated and documented. Each permit must include detailed information about the nature of the work, the precautions taken by the worker and by the employer, and details regarding the individual permitted to do the work. It must also give details of the length of time for which the permit is valid. Furthermore, the instructions given in the permit must be assumed to be of higher importance than any other instruction given by an employer or other employee. The permit is used to ensure the highest levels of safety practice, and as such must be abided by.
Suitable Situations
Permit to work systems are not necessary in all situations; it would be ridiculous, for example, to operate such a system if all of your employees are typists. However, there are a number of circumstances in which the system is mandatory. These include:
When employees are required to enter confined or closed spaces.
When the work involves hazardous chemicals such as chlorine, hot substances or substances under pressure
When the work involves welding outside the workshop.
When the work involves certain types of radiation
If a permit to work system is necessary in your workplace, the first step should be to assess the risks involved, and the individuals most likely to be affected by them. This should have been done to some extent in your initial health and safety risk assessment (covered in more detail in an article elsewhere on this site), but it may be necessary to repeat that in more detail for particularly hazardous or complex situations.
Before the permit is issued, the worker must receive detailed training regarding the precautions that they must take to ensure their own safety. The system will only work if the individuals concerned abide by the instructions given on their permit. Furthermore, behaviour should be monitored and practice reviewed regularly. In order to aid this, all permits should be copied into triplicate, with one copy going to the worker; another to the departmental manager; and a final copy being kept by the individual responsible for the system.
COMPENSATION CULTURE IS FOR SALE.
This website is for sale [more info].
You might also like...