Is the 'Compensation Culture' a Fabrication?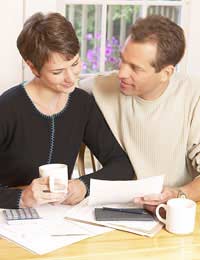 The so-called 'compensation culture' has become one of the great pariahs of today's press. Newspapers and other publications which have traditionally expended column inches berating the loss of private control over corporate affairs, or the supposedly pervasive influence of 'political correctness', now give more space than ever to the allegedly economically destructive effects of compensation claims. However, whether or not this compensation culture truly exists is still a controversial topic.
Key Reports
It is certainly true that compensation claims represent a significant annual economic cost. A Working Party of the Institute of Actuaries has put together one of the most comprehensive reports on the costs of compensation; as practitioners within the insurance industry, this organisation has a vested interest in the subject. Their report stated that compensation claims total around £10bn per year, or a rough equivalent of 1% of the country's gross domestic product. This is clearly a significant amount. However, the important question is whether or not this annual expenditure represents a newly established culture of compensation claims.
There have been a number of government reports concerning the phenomenon of the 'compensation culture'. Indeed, the House of Commons Constitutional Affairs Committee established a new session in 2005 to investigate, amongst other things, whether or not this culture truly exists. The third report of this session is particularly illustrative. While it did not look into how much compensation claims cost the economy, it was charged with investigating the existence of the compensation culture. It states unequivocally in its conclusion that such a culture does not exist in the United Kingdom, and that this is not a possibility in the near future.
Evidence
Some commentators have hinted at the reasoning behind this statement. It has been stated, for example, that once inflation is taken into account compensation claims are costing the British economy no more today than they did in 1989. Furthermore, the government's Better Regulation Task Force has stated that the number of compensation claims (as opposed to the total cost of those claims) actually fell during 2003 in comparison to the previous year. These are some of the most recent accurate figures available.
Even considering these statistics, it is undeniable that the perception of the compensation culture has had a significant effect on the thinking of Britain's corporations. As the Constitutional Affairs Committee suggested, the commonly held idea that a compensation culture is sweeping the country is affecting the way in which companies operate, with particular reference to an apparently new penchant for 'risk aversion'. Many politicians and commentators have suggested that this has led to a lack of productivity as companies are spending more time on minimising risk than they are on creating profitable working conditions. Indeed, some have gone as far as to suggest that Britain needs to take its cues from China and create a legislative environment in which the hand of the corporations is freed from state control on health and safety matters. The question posed, therefore, is whether profitability or safety should be the primary concern in the workplace.
Compensation Culture is sponsored by Purely Energy, who have funded a lot of our content. If you are looking for a low cost business energy supplier, take a look at their website.
COMPENSATION CULTURE IS FOR SALE.
This website is for sale [more info].
You might also like...