Compensation from the Perpetrator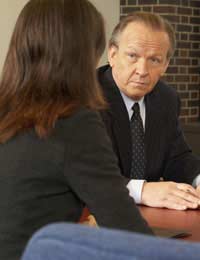 If you have been a victim of crime you may well be hoping that you are entitled to some compensation. At the time, of course, this is the last thing that is going through your mind; indeed, some people find the prospect of claiming compensation morally dubious. However, crime can often cause financial damage either in the form of immediate losses or through lost earnings as a result of stress or trauma after the event. In these cases, many people are driven to seek compensation.
The Criminal Injuries Compensation Agency (CICA) deals with compensation claims made by the victims of violent crime. These, by definition, tend to be the largest awards as violent crime has the potential to cause the most lasting damage. While victims of non-violent crime do not have a dedicated agency to which they can appeal, they can use certain aspects of the criminal justice system to their advantage. Quite frequently, victims of crime find that they can seek compensation from the perpetrator of the crime. This may also be the case when an individual has died as the result of a crime; in these circumstances the financial dependents of the victim may be able to seek this type of compensation.
Process
While most other compensation claims are made via a direct application to a particular organisation, compensation from the perpetrator of a crime is applied for through the courts. You obviously cannot contact the offender directly, and so you must make it known to the police that you would like a case for compensation to be considered. They will then make this known to the Crown Prosecution Service, who will in turn inform the courts.
Documentary Evidence
Before you have even begun the process of application for compensation, it is vitally important that you gather together any documentary evidence that might support your claim. Primarily, this will include receipts demonstrating any unusual expenses incurred as a result of the crime. These might come in the form of special medical bills, or the expense of replacing any lost property. Secondly, you should provide evidence of any lost earnings that you have suffered as a result of the crime. Generally a report from your employer will be more than sufficient here. Finally, you must also show any income that you have received as a result of your injury. Most frequently this comes in the form of government benefits; the amount that you have received will have an impact on the compensation sum.
In the event that the courts find that the offender should pay compensation, they will most likely be given a period of time to gather the money. Alternatively they may be given the option to pay in instalments or, if they have sufficient assets, they may be ordered to pay it as a single lump sum. In any of these circumstances, the responsibility to ensure that they pay rests solely with the courts. As a result, you should have some faith that you will in fact receive your compensation. Conversely, however, it is important that you do not contact the offender; this is not your job, and should be left to the courts and the courts only.
Compensation Culture is sponsored by Purely Energy, who have funded a lot of our content. If you are looking for a low cost business energy supplier, take a look at their website.
COMPENSATION CULTURE IS FOR SALE.
This website is for sale [more info].
You might also like...