Last Resort - Employers' Liability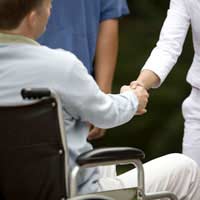 Most employers' first priority when considering compensation claims from employees is to ensure that these claims can be prevented before they happen. Sometimes however, it will be impossible to defend against a claim; accidents do happen, and employers may be liable. In these cases, the last resort is employers' liability insurance.
In the majority of cases, employers have a legal responsibility to take out insurance against liability for occupational disease or illness. This is stipulated in the Employers' Liability (Compulsory Insurance) Act 1969, which states that any employer must have sufficient insurance to cover against claims that they have abrogated their responsibility for their employees' health and safety.
Who Needs Insurance?
While employers' liability insurance is a legal requirement for most companies, there are a number of organisations that are exempt. Primarily, these include public organisations (which include government departments, local authorities, and others); health service bodies; some other publicly funded organisations; family businesses which employ only closely related family members, and are not incorporated as a limited company; and companies where the owner is the sole employee, and owns at least 50% of the company's issued share capital. All other organisations are legally bound to buy a policy.
There are a number of conditions imposed on the insurance that employers should be taking out. In the first instance, it is important to note that cover taken out must total at least £5 million. It should be remembered, however, that this figure includes costs; as a result, most businesses choose to take out more. This is further affected by the fact that most employers' liability insurance companies offer cover of at least £10 million as standard.
Authorised Insurers
When choosing an insurer, you must remember that you may be breaking the law if you buy a policy from an unauthorised organisation. An authorised insurer works within the bounds of the Financial Services and Markets Act (2000), and will be named on the Financial Services Authority's register, which is available on their website.
The rules regarding who you do and do not need to take out insurance for are complex. As a basic rule, the only people you need to provide employers' liability insurance for are those you employ, but the definition of an employee for insurance purposes can be confusing; it is not the same as the definition of an employee for tax purposes. In general terms, you are required to provide insurance if you deduct NI and income tax from their pay; you have the right to any profits they make, regardless of whether or not you choose to share them with the individual; you control where and how they work; and you supply the majority of the materials they require to work. On the other hand, you will not require insurance for independent contractors and others who do not work exclusively for you; those who can employ another individual to carry out their work if they are not capable of doing it; and those who supply the majority of the materials that they require to perform their job. Similarly, you will generally not be required to provide employers' liability insurance for volunteers.
You might also like...