Disproving Breach of Duty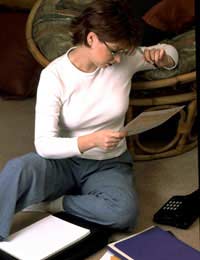 Having a compensation claim brought against your business is clearly not a desirable turn of events. In many cases, employers are advised to settle with the complainant out of court as this avoids the possibility of having the firm's practices raked over in public. Furthermore, if it transpires that the employer is indeed negligent then there is little point in dragging the process out. However, spurious complaints are sometimes brought against organisations, and in these cases it is important for a business to know how to defend itself.
Criteria for a Claim
Generally speaking, four criteria must be met in order for a claim to be successful. The complainant must: prove that the employer had a duty of care; prove that this duty was breached; prove that damage or injury has been suffered; and prove that the damage or injury was caused in whole or part by the breach of duty. A defence based on a denial of duty of care will almost always fail, as employers have such a duty to their employees by definition. Similarly, damage or injury is clearly very easy to prove. The most frequently successful defence, therefore, is to attempt to disprove that the employer breached their duty of care.
The most important piece of legislation concerning occupational health and safety is the Health and Safety at Work etc., Act (HSWA) (1974). The specific contents of this Act are detailed in an article elsewhere on this site, but from an employer's legal point of view it is important to understand the duties that it confers.
Employers' Duties
The Act makes clear the employer's responsibilities in ensuring the health, safety and welfare of employees while they are at work. These include: providing safe and risk-free machinery and tools; the removal of risks concerning the use and transport of materials; providing sufficient health and safety training and supervision; the maintenance of buildings and other workplaces to ensure that they are risk-free; and the provision of sufficient employee welfare facilities.
The majority of claims will concern the breach of one or more of these duties. It should be remembered that the law requires employers to eliminate risks as far as is 'reasonably practicable'; in cases in which this is not possible, working practices should be altered in order to remove these risks. If risks are unavoidable, then as much as possible must be done to ensure that risk is mitigated. Thus, the presence of a risk that led to an accident is not, in and of itself, proof of a breach of duty. Duty can only be said to have been breached if the employer did not act to remove and mitigate risks as far as is reasonably practicable.
Clearly, effective and well-maintained occupational health and safety practices are the best defence against compensation claims. If you can be shown to have discharged your duty in accordance with the provisions of the HSWA and its related statutes, then you stand a good chance of success. Furthermore, you are likely to find that efficient health and safety practices represent a cost-saving in the long-run as they will protect you from claims and ensure that as little working time as possible is lost.
You might also like...