Clinical Negligence: A Case Study
By: Lorna Elliott LLB (hons), Barrister - Updated: 8 Sep 2012
|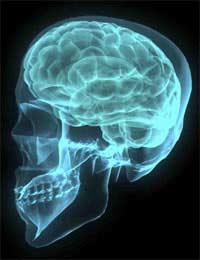 Mrs. Brown was a forty two year old woman, who was happily married and with two children aged four and six years. She had a part time job that earned her £10,000 per year. One evening she was at home, enjoying a glass of wine and preparing supper for her family. Her husband and the two children were outside, playing with a ball in the garden.
Mrs. Brown missed a step between the pantry and the kitchen, fell and hit her head very hard on the marble work surface. She was knocked unconscious momentarily but came to quickly. Her husband came into the kitchen and saw her looking pale and rubbing her head. He asked her what the matter was, and she told him she fell over and hit her head but that she felt all right now.
Admission to Hospital
The pain in her head subsided and Mrs. Brown cooked supper and had another glass of wine. After the meal, she put the children to bed but then began to vomit, complained of a headache and then passed out. Her husband was very worried about her and took her to hospital, where she was examined.
The doctor smelt alcohol on her breath, heard Mr. Brown's account of the evening as well as Mrs. Brown's own recollection. He came to the conclusion that she was drunk and had a mild concussion. Mrs. Brown left hospital with no painkillers or other treatment and went to bed as normal.
Discharge from Hospital
When he woke up in the morning Mr. Brown was devastated when he realised that his wife had died in bed during the night. A post mortem examination showed that she died as a result of a brain haemorrhage. Mr. Brown went to see a solicitor about the hospital doctor's diagnosis. The solicitor advised him that he may be entitled to claim compensation for clinical negligence.
Legal Advice
Correspondence between the hospital and Mr. Brown's solicitor reveal that the hospital had made enquiries and was taking legal advice. Medical experts were instructed on both sides and had conflicting views as to the cause of Mrs. Brown's death. Mr. Brown's medical expert was of the view that she had suffered a brain haemorrhage by the time she was assessed by the doctor.
The hospital's expert suggested that the doctor did in fact assess Mrs. Brown correctly, but that the brain haemorrhage was unrelated and could not have been diagnosed at the time she attended hospital.
The Court Case
It was clear that the case was not going to settle out of court and proceedings were lodged in the high court in London. The trial was classed as a multi-track case, which was reserved for the most complex and high-value civil proceedings. At trial a number of people were questioned by the barristers on both sides, and the court heard evidence from a number of brain injury experts.
The court found in favour of the claimant, and Mr. Brown was awarded £820,400* in total in compensation, which was comprised of general damages for clinical negligence, a calculation of Mrs. Brown's future earnings, and the fact that Mr. Brown had lost his wife and the children had lost their mother.
This figure is for illustrative purposes only and should not be relied upon as an indication of settlement, compensation payment or other award in relation to any actual or theoretical clinical negligence claim.
You might also like...