Claims for Discrimination
By: Lorna Elliott LLB (hons), Barrister - Updated: 8 Sep 2012
|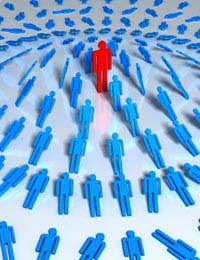 A discrimination claim is usually brought because an employer treated an employee differently to other employees. Discrimination comes in many forms and can be suffered by employees on the grounds of their race, sex, marital status or because they have undergone gender reassignment. Since December 2003, it has been unlawful to discriminate against people on the grounds of their religion or because of their sexual orientation. Since October 2006, it has been unlawful to discriminate against someone because of their age. Discrimination can also occur if someone who is in a union is treated differently from their non-union counterparts – and vice versa.
Religion
As a result of this wide-ranging set of anti-discrimination laws, employers are now required to accommodate a wide variety of cultural and religious needs for their workers. This may include having a prayer room, and allowing employees to take days off to accommodate religious holidays. It is worth noting that political beliefs, or philosophical beliefs, do not come under the ambit of the definition of religious beliefs.
Sex Discrimination
In terms of sexual discrimination, this can occur as a result of a person's perception of someone else's sexual orientation – even if it is wrong. It also includes the perception of someone who is associated with someone with a particular sexual orientation - but does not extend to sexual practices or preferences. Employees who do similar work to others who are of the opposite sex but who are paid less may also be able to claim for sexual discrimination. This is also true of disabled people, who receive less pay than their non-disabled colleagues who do equivalent work.
The Disability Discrimination Act 1995
This Act applies only to employers who employ more than fifteen workers. Under this legislation, an employer is not entitled to discriminate against a person on the grounds of their disability. Employers are required to make adjustments to the workplace in order to accommodate the workplace and working conditions of the disabled employee, so that they are not at a 'substantial disadvantage.'
What is Classed as a Disability?
The definition of a disability is very wide. Parliament intended this to be the case in the event that new categories of disability may be caught by the legislation in the future. A disabled person is one who has a long term (at least 12 months) or substantial (more than trivial, or minor) 'physical or mental impairment', which means that they are unable to carry out normal daily activities.
It is possible to bring an action for discrimination on the grounds of disability, if the reason for the decision that was allegedly discriminatory was related to a person's disability. This extends to a person who is 'linked' to a disabled person – such as their carer or relative. If a parent, spouse or carer of a disabled person suffers discrimination because of their relationship to the disabled person, this is disability discrimination.
Exceptions
Not all decisions made about employment on these grounds. It is possible for an employer to discriminate if a particular job requires a person of a particular sex, age, race, religion or sexual orientation – as long as it is really a requirement of the job.
Bringing a Discrimination Claim
Unlike claims for unfair dismissal, there is no requirement for the employee to have been in employment for a minimum continuous period of one year before being eligible for a claim. It is possible to bring a claim on the basis that you have been interviewed but not selected for a particular position on the basis that the employer discriminated against you for one of the reasons above.
You might also like...