Is Compensation a New Phenomenon?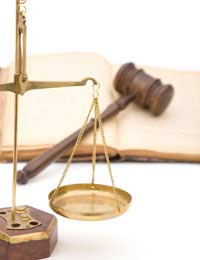 Compensation is often seen as a new legal and cultural phenomenon. Talk of the 'compensation culture' often paints the right to claim damages for injuries or loss suffered as the result of another party's breach of their duty of care as something which has suddenly materialised in recent years.
In reality, however, the legal concept of compensation and damages has evolved over a number of years, and has been present in some form for a century.
The legal basis for compensation is the establishment of a 'duty of care'. This duty is owed by everyone to everyone else; it is not contractually defined, but rather exists as a stand-alone responsibility between citizens.
When this duty of care is breached and an injury or loss is sustained, the party that breached the duty of care may be said to have been negligent if certain criteria are met.
Donoghue v Stevenson
The development of these criteria began at the beginning of the 20th Century, as calls for more exhaustive workers' rights increased with the progress of the second wave of the Industrial Revolution.
Case law began to shape the duty of care during the beginning of this period; that is, it was defined by precedent, rather than by statute (if you are unsure as to the distinction between the two, you may find it useful to read the relevant article elsewhere on this site).
The most important case, and one of the most famous in British history, was Donoghue v Stevenson, in 1932, which established the duty of care as applying universally. Previously, this duty was limited by 'privity of contract', meaning that obligations could only be conferred upon a party to a contract.
Anns v Merton
In Anns v Merton, in 1978, the legal tests for determining whether or not a party is negligent began to take shape. This case established a 'two-stage' process, by which it had to be shown that the accident or injury in question could have been foreseen by the part accused of a breach of duty of care, and subsequently whether there are any factors that might mitigate that duty; for example, risks explicitly assumed by the complainant.
Finally, a 'three-stage' test was established during the 1980s, when it was decided that a party can only be considered negligent when it is 'reasonable' for them to have assumed a duty of care.
As we have seen, the concept of compensation is not a new one. However, it is certainly true that public awareness of their right to make use of this legal process has increased. There are a number of reasons for this. In the first instance, it should be noted that the number of fields in which compensation can be claimed has grown steadily as new ailments have been recognised; for example, post traumatic stress was only recognised as a genuine condition less than thirty years ago.
Recent Developments
Furthermore, a number of more recent legal developments further increased the perception of compensation as a new phenomenon. Perhaps the most important of these is the establishment of conditional fee agreements, or CFA's. These are more commonly known as 'no win no fee' arrangements, and have dramatically increased the ability of the general public to access the legal system. As is shown elsewhere on this site, there has not been a significant rise in the number of compensation claims in recent years, although the number of situations in which compensation might be claimed has increased. Furthermore, the legal framework of duty of care and negligence has been firmly established for some time. Compensation is not, therefore, a new phenomenon.
You might also like...