Is Claiming Compensation Morally Sound?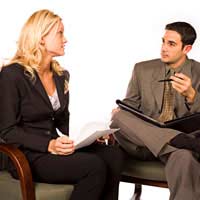 Our newspapers seem to be perpetually filled with shocking statistics about the so-called 'compensation culture' that is apparently sweeping the Western world. It often seems as if tabloid (and some broadsheet) commentators, where they used to bemoan the scourge of teenage pregnancy or 'ASBO youths', now blame society's ills on those who dare to seek financial redress for wrongs that they have suffered.
The fear of being seen as someone who cynically takes advantage of the right to claim compensation has, it would seem, persuaded many individuals against making a case against a negligent party, be it with regard to a personal injury, an accident at work, or an incident of crime. As a result, there are an unknown number of people who are entitled to compensation for whatever reason, but who have not benefited from this legal right.
'Compensation Culture'
It is easy to be sucked into the rhetoric of compensation as a morally untenable prospect. However, even a vague investigation of the facts will show that this sort of discussion is fundamentally flawed. A recurring theme amongst the writings of those who wish to see an end to the 'compensation culture' seems to be a fear that the apparent American penchant for laughable (or, at times, simply disturbing) compensation cases might be exported across the Atlantic. Indeed, it is easy to see why this might be a scary prospect; only a few months ago, for example, a man was successfully litigated against in the States after he broke two of another man's ribs. The man claiming compensation had collapsed, and the defendant (a concerned passer-by) had been giving CPR.
As is obvious to anyone with even a passing acquaintance with basic morality, cases such as these are ethically unsound - particularly when most medical practitioners will tell you that anyone performing CPR correctly is likely to break the recipient's rib. Many people seem to be incapable, however, of distinguishing between these cases and those in which there is a genuine case to be answered. Instead, compensation claims seem to be lumped together into one category - and this is only serving to discourage those who actually have a claim from pursuing it.
Financial Assistance
If you have suffered a personal or occupation injury, or have been the victim of crime, you should not feel as if you are not morally entitled to claim compensation if it is legally viable to do so. Consider, for example, what would happen if you were to have an accident, for which someone else was negligent, and which prevented you from working. From a purely pragmatic point of view, it is highly likely that you would require some form of financial assistance in order to compensate for your lost earnings, particularly if you do not have insurance for this purpose.
In fact, insurance is a key factor that should assuage some guilt that you may feel about claiming compensation. If you are making a claim against a business or other organisation, the likelihood is that they will be legally required to have insurance to cover them against such claims. As a result, you should not be concerned about the financial impact that your claim might have on an organisation.
You might also like...