About Our Site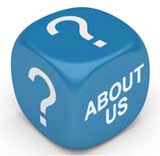 CompensationCulture was formed to offer a unique reference point on advice on claiming and protecting against compensation.
More and more people are becoming aware of their ability to sue in the civil courts for compensation. Here in the UK we are bombarded with TV advertisements for personal injury lawyers on a daily basis, but these types of accident claims are only one aspect of British compensation culture.
This site explores various types of compensation claims that people make day to day and is designed to help potential claimants as well as those seeking to minimise their risks as defendant employers and service providers.
CompensationCulture provides relevant legislation, legal procedures and facts about establishing and disproving liability both through the courts and other alternative processes. In addition it includes interesting and little-known facts about common myths surrounding compensation claims and is designed to be a unique reference resource.
Our aim is to provide useful information for anyone wishing to educate themselves about how compensation is claimed and legislated for in the UK.

Related Articles in the 'Site Information' Category...