How Personal Injury Settlements Are Calculated
By: Lorna Elliott LLB (hons), Barrister - Updated: 8 Mar 2011
|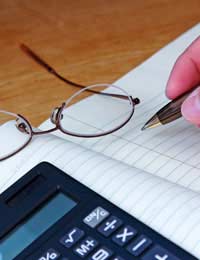 Once you've got over the shock of the accident and are beginning to recover from your injuries, you may be somewhat curious to find out how much money you will receive by way of settlement. Personal injury settlements in England and Wales are not like settlements in the United States, in which juries can award many millions of dollars in punitive damages for something which may seem like a relatively minor injury. In England and Wales, the amount received by a claimant is often far more conservative and fixed according to guidelines set by the Judicial Studies Board. In fact, this country's personal injury settlements are amongst the lowest in Western Europe so it is vital that your lawyers claim as much as is legally permissible.
What Factors Are Taken into Consideration?
When awarding damages in a personal injury claim, the court will consider a number of factors. These can include the nature and severity of the injury, the amount of suffering and/or inconvenience caused to the victim, any financial losses suffered as a result of the injury, costs for treatment or other out of pocket expenses already paid for, and those that are likely to be paid in the future, as well as pain and suffering likely in the future.
Types of Damages
In England and Wales, damages are divided into two types. These are 'general damages', which are intended to compensate for what is called 'pain, suffering, and loss of amenity' (the latter of which is, e.g. enjoyment of life), and 'special damages', which are designed to pay the victim for particular costs associated with the injury.
General Damages
Aside from the nature and extent of the injury, which may vary somewhat depending from person to person, the 'loss of amenity' is one which can have a substantial effect on the amount of the final settlement.
For example, a professional pianist who loses a finger in a freak accident in a lift will generally be entitled to more general damages than someone whose employment was not so dependent on the use of all their fingers. If someone's future prospects of employment are significantly reduced or destroyed completely – to the point that they are unable to work in their field and must be compensated up until the point of retirement – this will have a substantial effect on the amount of the settlement. This is often awarded to those whose vocations have been destroyed by the injury, i.e. to those to whom their jobs were 'more than a job.' Future lost earnings, however, will be calculated as 'special damages.'
Special Damages
These are awarded to compensate the injured party for financial losses suffered directly as a result of the accident. As well as including a calculation for lost future earnings, if applicable, they will include the cost of medical treatment, lost earnings (past) and taxi costs etc.
Your Solicitor's Role
To determine how much should be paid, your lawyer will instruct a medical expert to examine you and compile a report. Complicated cases may be sent to a barrister for an expert opinion as to the amount of damages you receive. In high-value claims, it may be possible to obtain interim payments before a final settlement figure is obtained.
You might also like...