House Defects: Can You Claim Compensation?
By: Elizabeth Mugan BA/BSc, PGDipLaw, BVC, CIArb - Updated: 19 Sep 2011
|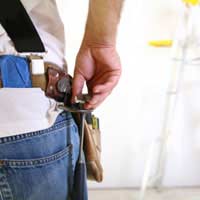 If you have had some building work done to your house and have noticed a problem, you may be entitled to damages.
What are Defects?
A construction defect is a problem or damage caused by an act or omission of a builder. The legal definition of a construction defect is complex, and is far from normal wear and tear. A defect can range from aesthetic issues such as scratched windows or damp-stained skirting boards, to more complex issues such as foundations.
There are four major categories of defects, which are recognised by the courts. These are:
Workmanship
Design
Material
Specification
The Contract
Do you have a written contract? If so, you must always read it, check it, and check it again. The contract can state everything from how correspondence must be served, to what procedures must be followed, to the liability period for defects. You must follow exactly what it says.
The contract should also specify exactly what the builder was to do and when. If he failed to do what was in the contract, either because he did or did not do something, which they should have, and this action or inaction has led to a defect, then they are in breach of contract.
Breach of Contract
A contractor's obligation is to carry out and complete the building works in a "proper and workmanlike" manner, as shown in the contract documents. It is worth noting that this can vary contract to contract.
The standard of work and materials must be to the standards described in the contract, and of course, to the reasonable satisfaction of the architect or surveyor. This means that the builder must typically care out the works with reasonable care and skill.
Building Regulations
Building Regulations are frequently used as the standards or codes which should be followed by builders. It is well practised that the Building Regulations should be followed. If, therefore, the work done does not match up to the correct standards, the builder is in breach of contract.
What to do if you discover a problem with the your house
The first thing you should do is try and speak to the builder. If there is a genuine defect, your builder should rectify the works, at his own expense. You may, however, find it difficult to get them to engage. If this is the case then contact an expert to take a close look at the problem. If the expert determines that substantial repairs are necessary to fix the problem, you may need legal representation.
You may also wish to engage an alternative contractor to remedy the works. If you do this, then you should be able to sue the original builder for damages. You must, however, remember to give the builder ample opportunity to rectify the defects. You must be seen to mitigate your loss. If you don't give them the opportunity and then get an alternative contractor to rectify the defects then you may not be able to claim for any extra costs spent on the rectification.
What if a Defect Creates a Dangerous Situation?
If your home is dangerous or in breach of health and safety because of a building defect, then you must act straight away. Contact a specialist solicitor immediately and ensure that you and your children are out of harm's way.
Notices and Correspondence
You must follow the procedures in the contract at all times. Failure to do so can result in you being in breach of contract. If you are required to give notice to your builder, you must do so in the way which is specified in the contract.
Evidence
Make sure you collate evidence of the defects. This can include photographs, videos, emails and correspondence, surveys, reports and other specialist documents. If you fail to collate evidence of a defect and then proceed to rectify the works, your builder will argue that there was nothing to remedy. Be extremely careful before proceeding.
Damages
The basic principle of damages is to put an innocent party back in the position they would have been had there not been a breach of contract. The purpose is to compensate the claimant, rather than to punish the defendant.
Therefore, if you have house defects, you are entitled to have those defects put right. This is firstly by the builder, who should rectify at no extra cost, subject to reasonableness and mitigation of loss. If you have given the builder an opportunity to rectify, but they do not, then you are entitled to employ and alternative contractor. You will be able to claim the cost of rectification back from the builder. In addition, if the defects have caused delays, them you may be entitled to compensation for those delays.
If the builder was supposed to do something as specified in the contract, for which you have paid for and then they do not carry it out, then you may be able to claim that portion of the costs back.
Next Steps
If you have tried corresponding with the builder and need to pursue a claim, then you may be best seeking legal advice. There are a number of ways in which to make a claim in construction law. These are adjudication, arbitration, mediation or litigation in court. The method of action with depend on which method of dispute resolution is specified within the contract.
It is important to remember and follow all of the procedures. If you are unsure what to do, then you should seek legal advice to ensure that you do not breach the contract and in turn, end up liable for damages to the builder yourself.
You might also like...